Whenever you undergo a major building project, you want a contractor you can trust to provide you with quality materials and outstanding service. This is doubly true when it comes to building a dock. Florida might be lax on a lot of things, like property and income taxes, but when it comes to constructing a dock, there's a whole host of regulations and criteria.
Related Blog: Four FAQs About Your Marine Electrical Project
Why Your Marine Contractor Should Have an In-House Electrician Team
Securing the right permitting and ensuring a dock is built to meet all of the necessary codes is the primary reason to hire a marine electrical contractor. And when you do hire a contractor, you want one who is equipped to fully complete the job from initial design to final nail. One of our unique advantages at Duncan Seawall is that we, unlike other marine contractors in Southwest Florida, have an in-­house electrician on every job site we're hired for.
Keep the Project on Budget
Having an in­-house electrician is paramount to completing a job on time and within budget. Most areas of South Florida require boat lifts and docks to be hardwired into the property owner's house panel in order to pass final inspection.
Our in­-house electrician will provide your marine construction project with all of the necessary lights, shore power, remote controls, and other desired accessories, and will be onsite during the required inspection.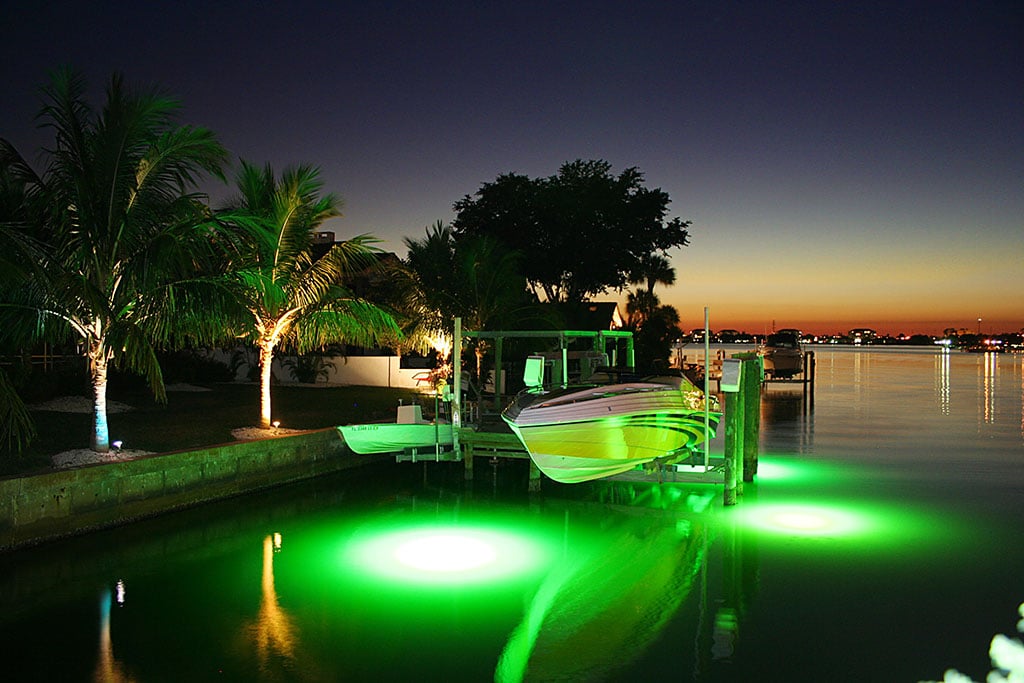 Improved Efficiency During the Job
It's important to have a company that offers an in­-house electrician to improve efficiency. Hiring an outside contractor means juggling more contracts and, in the scenario that a poorly trained outside electrician wires something incorrectly, frustrating finger pointing as each team struggles to find out what went wrong.
This will only cost you more in the long term. Or, if you get the permitting wrong, you risk it being labeled a 'public nuisance' and forcibly removed.
Electrician's With Marine Construction Expertise
At Duncan, our in­-house electricians have seen hundreds, if not thousands of marine-­specific wiring jobs throughout South Florida. Our group works together to create the most effective design and to complete work on your boat lift and/or dock in the most efficient manner possible. Should there ever be a problem, you only have one contractor to question and we will be right on the job to fix whatever issues have arisen. This also means one contract to negotiate and one check to write.
---
To learn more about why more homeowners trust Duncan to do both new installations and repairs on Florida docks, seawalls, boat lifts, and other marine construction projects, contact us today.