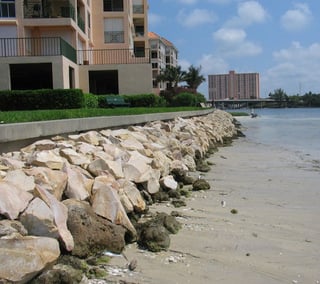 Due to harsh weather conditions and other outdoor elements, waterfront structures and seawalls in Southwest Florida are more likely to lose their structural capabilities and aesthetic values faster. Without proper care and maintenance, structures can be damaged, costing you thousands of dollars to replace them. Therefore, it is important for you to hire an experienced professional marine construction company to oversee your entire seawall project from start to finish.
Here are 3 reasons why you should hire an experienced and professional team for seawall repair and building services:

Related Blog: Is it More Cost Effective to Repair or Replace Your Current Seawall?
1. Experience in the industry
At Duncan Seawall Dock & Boat Lift, we have been in the marine construction industry for over 35 years and have refined all the required skills and experience to offer services of unmatched quality. From large commercial projects to small residential installations, we have the experience needed to handle our projects with the highest regard while delivering satisfying results.
2. Quality services at an affordable rate
Whether you need your waterfront property in Manatee dredged or want your seawall in Port Charlotte repaired, we will always offer our services at a fair rate. It is no surprise that our customers continue coming back to us for their marine construction needs.
3. Top quality facilities and techniques
For us to succeed in whatever we do, we use only the best equipment and techniques in the industry. We have heavily invested in the latest equipment and tools to make the work of cleaning and maintaining waterfront structures much more efficient and easier. We have incorporated new technology into our work, which has led to the speed and excellent quality of our finished projects.
Give us a call today and see why Duncan Seawall Dock & Boat Lift was voted the most efficient marine construction and maintenance company in the area.