Hurricanes can have costly repairs to affected areas and the home and business owners that live and work there. At over $2,000 a year, the average annual cost of insurance in Florida is one of the highest in the nation. Much of that cost is due to the frequency of natural occurrences, such as hurricanes, which hit Florida more than any other state. In 2016 alone, hurricane damages cost Florida over $1.5 billion with $824 million in insured losses. The powerful storms brought on by hurricanes can easily cause serious damage to a property.


Related Blog: How to Prepare for Hurricane Season in Florida
For property owners in Southwest Florida, hurricane impact can be more severe as the southern half of the peninsula is more likely to be hit by hurricanes. Add in the fact Florida is affected by storms during the entire span of the hurricane season and it stands to reason that property owners have many reasons to prepare their homes before storms strike.
Repair costs after a hurricane are often found in the expected areas. Windows broken by trees and debris, roofs torn off, and water damage from flooding are all common. Less common, and more costly, is damage to a structure's foundation.
A cracked foundation can destroy a building and are typically caused by force from sustained winds and the washing away of topsoil that protects it.
Avoiding damage to your business and property can lessen the blow of out of pocket expenses and high deductibles. Minimize damage by being proactive.
Invest in Seawall Repair to Protect Against Hurricanes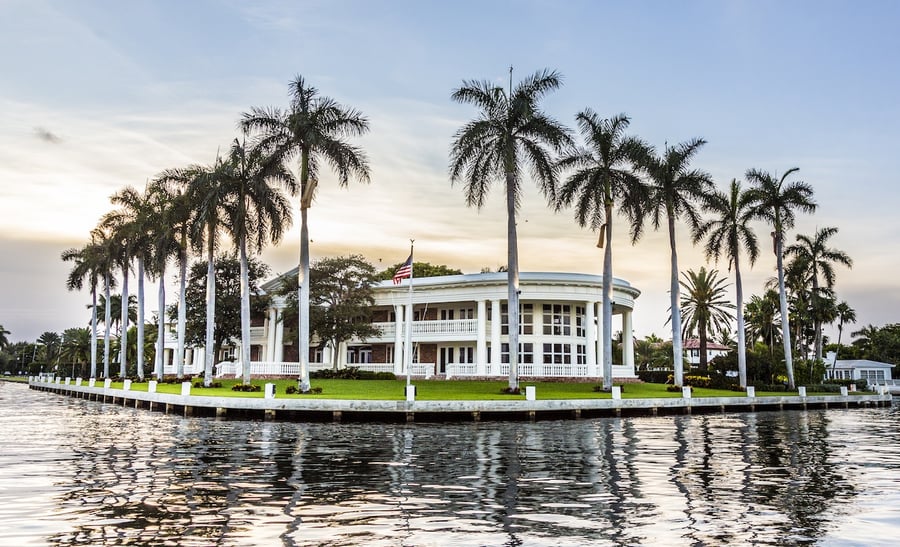 When a storm or hurricane strikes, adding protective structures beforehand can help reduce the severity of the damage. Waterfront properties are susceptible to damage from tides, rising sea levels, and pounding waves. When constructed properly and well maintained, a seawall can protect a property for nearly 50 years.
Seawalls provide protection against damaging winds, erosion and rainfall. However, if seawalls are already eroded, they can fail when hurricanes come through.
Identify when it is time for repair. Damages and erosion in a seawall will manifest in symptoms such as joint separation, cap breakdown (resulting in panel movement), waterline and berm failure. The consequences of damaged seawalls can also manifest in sloped floors and cracks in floors and windows.
Repairing seawalls (through patching, panel replacement, and crack repair) prevents the damage from accumulating to the point where the property collapses into the ocean.
Seawalls Vs. Rock Revetments for Hurricane Protection
In some areas, seawalls perform better than revetments. While both can protect properties against erosion, seawalls have some key advantages over revetment:
Free-standing: Revetments are limited in their need to be placed under an existing structure. In contrast, seawalls can be placed anywhere between the water and the property.
Strength: While revetments are designed to absorb the energy of waves, they still allow water through. Seawalls offer more protection to the land behind it by halting the water due to their height and width.
Cost: Seawalls typically cost more. However, the costs are typically more stable than revetments since those prices are dependent on the availability of materials, shipping costs, and storm damage.
Stability and Size: Due to their reliance on the stacking of boulders, revetments are more effective at lower levels and can lose stability as levels get higher. Seawalls can vary in height and width depending on the needs of the property. Modifications can be made, as needed, to provide greater stability and reinforcement.
Hurricanes can be costly for businesses and homeowners. While some damage is often inevitable, investing in preventative structures can save your home or business thousands in repairs and rebuilding.
---
If you want to learn more about protecting your waterfront property from hurricane season in Southwest Florida, contact us today to speak with a member of our team.