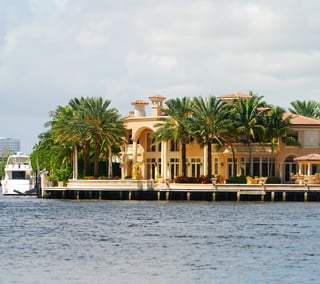 If you're involved in a marine construction project for your waterfront property, here are some construction FAQs (frequently asked questions) you or your supervisors may have:
Related Blog: Sarasota County Success Stories: Commercial Marine Construction Projects
1. Does the contractor have working knowledge?
When your marine contractor company's professionals are established in your community, there is a long history of providing exceptional work, as well as positive past customer service. You will then have more confidence in their contracting knowledge and experience.
2. Does the contractor's team have the qualifications to do the job?
Your marine contractor should be able to tell you how many workers are necessary for each phase of your project – and the company he or she represents should have all of the resources needed. Marine contractors without dependable professionals on their payroll are a risk you can't afford.
3. Does the marine contractor have references and success stories?
Marine contractors that have been in business for any length of time should be able to provide long-term references from customers about their level of satisfaction.
4. How do I know the contractor understands the scope of work?
Your marine contractor should be able to explain all project phases and what's involved as far as materials, labor, and turnaround time. If he or she hedges and seems to avoid firm commitment, don't sign.
5. Will I get what I want, when I want it, at a price I can afford?
Up-front pricing is necessary. As we all know there are factors that can delay projects, but for the most part, a professional marine contractor should be able to provide time estimates, material options, and cost estimates that are based on your needs. If he or she cannot stick to the agreed upon conditions, they should provide an open channel of communication with you about those changes.