One of the great things about Florida is that so many great places are accessible by boat. What's even better is that you'll enjoy views and experiences you'd never even know about if you stuck to land travel. While there are many great boating destinations in Florida, we've managed to narrow things down to what we consider the four best boating destinations in Florida.
Related Blog: 5 Best Places to Go in Your Boat in the Bradenton Area
Cabbage Key
No Florida trip is complete until you've boated to Cabbage Key. The island is small, intimate, and has a vibe that makes you feel like you've stepped into the middle of a Jimmy Buffett song. Cabbage Key is the perfect destination for nature lovers. Cabbage Key is 100-acres and crisscrossed with all sorts of nature trails. While walking these trails you'll encounter the gopher tortoises that call the island home, as well as hundreds of native birds, lizards, and small mammals.

Photographers will want to hang out on one of Cabbage Key's many gorgeous beaches. Not only could you have the opportunity to snap a few shots of the osprey that love to hunt near the beaches, but you'll also get treated to some truly stunning sunsets and sunrises. There's also a chance that you could catch a glimpse of the dolphins and manatees that like to hang out in the waters surrounding Cabbage Key.

Other fun things to do while you're in Cabbage Key include chartered dolphin tours, kayaking, dining at the Cabbage Key restaurant, and sleeping in one of the guest cottages.

Boat docks are available on a first-come first-serve basis.


Everglades City
When it comes to enjoying a fun family day on land, you can't go wrong when you boat to Everglades City.

You'll find this interesting destination on the Southern tip of the Florida peninsula, where it's located not too far from Naples.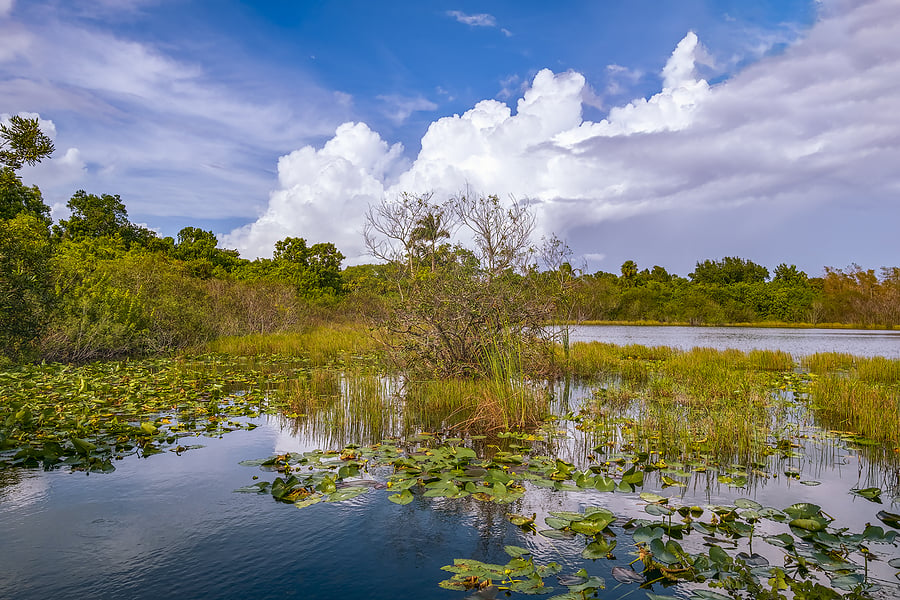 The great thing about Everglades City is that there are plenty of things to do. Some good places to start your Everglades City adventure include guided tours through Manatee and Mangrove Tunnels, the self-guided stroll through the Museum of the Everglades, and hiking through Big Cypress National Preserve.


Captiva Island
Most Florida boaters will tell you that no nautical adventure is complete until you've made your way to Captiva Island. The island is home to several different marinas as well as the annual SYS Yacht Sale. The great thing about Captiva Island is that it provides you with a nice chance to get away from the water for a little while. The downtown area is full of interesting stores and dining options. If you have kids, they will have a great time playing at the local waterparks.

There are also plenty of tiki bars that help you pass the nighttime hours. There's even a great 9-hole golf course where you'll enjoy some exercise and great camaraderie. Additionally, there are plenty of hiking, swimming, and beachcombing opportunities available on Captiva Island.


Marco Island
Located just a short boat trip from Everglades City, Marco Island is another destination we think all boaters should add to their itinerary. Not only is this the largest of the Ten Thousand Islands, but it's also one of the few developed islands. This is a great place for long nature walks, leisurely picnics, and if you're feeling fancy, staying in luxury resorts. This is the perfect choice for anyone who wants to spend a calm afternoon off the boat in a place where they can lay on the sand and soak up the sunshine.

Collier Seminole State Park is quite close to Marco Island. It's a great place to find camping options, wealthy fishing holes, and to take guided tours.
---
Duncan Seawall has been proudly serving the South Western Florida boating community for over forty years. Contact us to learn how we can make boating in Florida an experience you'll never forget.