A failing seawall can be a major deterrent for potential buyers when you're trying to sell your home. If you suspect there may be an issue with your seawall, refer to this series of blogs on different problems that can occur to get an idea of what you may need to do, whether it be a small repair or a full replacement.
Related Blog: Why Seawalls Fail and How it Can Impact Selling Your Home
Here are a few more issues you may see with seawalls: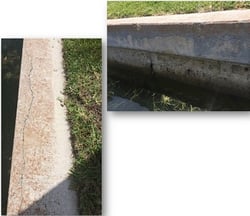 The longitudinal crack indicates spalling within the concrete. This is caused when the steel within the concrete begins to rust, therefore expanding, and cracking the concrete. Depending on the severity of the crack, in many cases this can be repaired by injecting epoxy into the crack and sealing the cap. Sealing the cap prevents moisture and oxygen from getting to the steel, therefore extending the life of the cap. Once these cracks become present, a new cap will be needed in the not too distant future.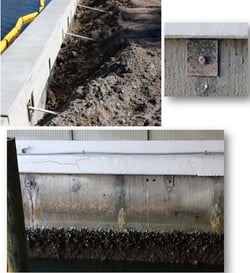 These cracks in the cap indicate that the wall has begun to shift. Recently, auxiliary tiebacks were installed to prevent additional shifting. Auxiliary tiebacks usually can be installed for approximately $1,200.00 each.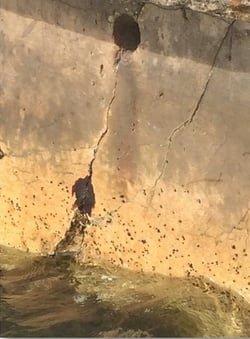 Cracking of the seawall panels CANNOT be repaired. If cracks are present in the seawall panels, seawall replacement will be recommended.
If you believe you have any of these seawall problems, contact Duncan Seawall today and we'll send a qualified team member out for a free evaluation.