Floating docks were invented to address docking issues that residents and businesses with waterfront properties frequently experience. Installing one may have essential benefits over building a stationary dock, especially if you have a residential property or business in Florida.
Related Blog: Is a Floating or Static Dock Right for You?
What is a Floating Dock?
A floating dock is any dock system that floats instead of being bolted or attached below the water surface. Floating docks are best for waterfronts with fluctuating water levels, as they move and fluctuate with the water level. Modular floating docks exist in complete configurations and individual parts. Their components come in various sizes and shapes, allowing you to design your unique layout. The layouts of some pre-configured floating docks are made to allow certain features or accessories, such as personal watercraft ports, kayaks, canoe launches, slides, and swimming platforms. You may also have the option to add storage space, safety rails, tie-up cleats, bumpers, and edging to your floating dock.


What Are The Benefits of a Floating Dock?
Adaptable to Various Water Levels
Due to strong ocean tides and fluctuations in sea level, docks are susceptible to damage and sinking. Floating docks are the most effective solution for such issues because even in the worst climatic conditions, they remain at water level or at their standard level. This feature makes them an excellent choice as they will offer you a simple, convenient, and adaptable docking solution.


Easy Installation
Floating docks are easy to set up because you don't have to attach them to the lake or sea floor. You can order a wholly assembled floating dock and set it up fairly quickly, whether you opt to do it yourself or hire a specialist.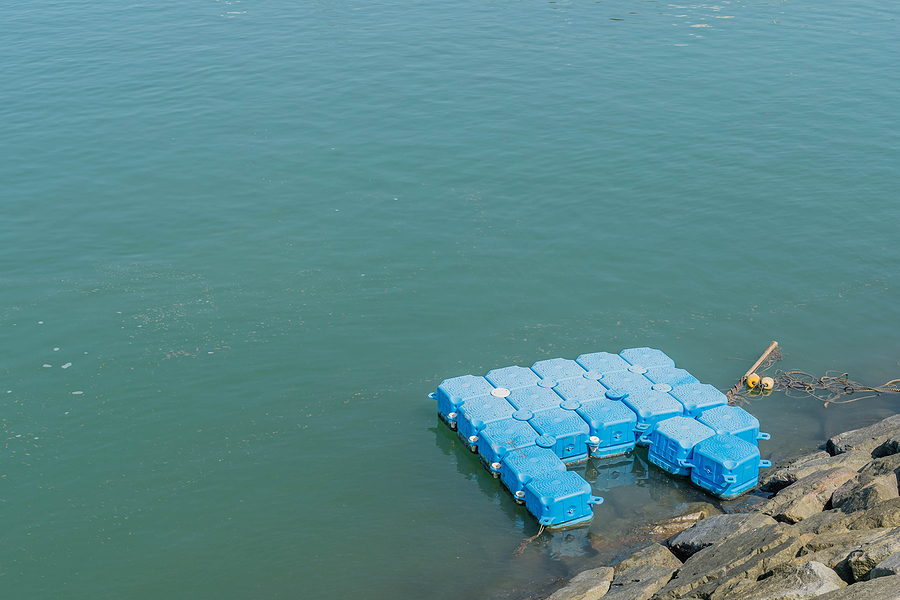 Offers Protection to Boats & Marines
Since floating docks are very flexible and convenient, they can protect boats from severe and frequent damage. During extreme weather such as hurricanes or storms, these docks are more mobile and don't put boats at risk due to their negligible weight.


Durable If You Choose the Right Material
You should select a long-lasting material before installing a floating dock. This will increase the dock's longevity. The durability and lifetime of the dock will be determined by many marine-grade components, such as rubber or plastic.


What Are The Best Materials For Floating Docks?
Aluminum
It is one of the most widely utilized metals for a good reason. It's incredibly lightweight but durable enough for industrial applications.


Wood
Wood continues to be popular not just for nostalgia, but also because it is an excellent material for building floating docks. It floats naturally, it is simple to cut into shape, and it's durable.


Plastic
A floating dock made mostly of plastic may not be as aesthetically pleasing as a wooden dock, but it is the most cost-effective option. Another significant advantage is that plastic does not rust or disintegrate. However, sun exposure may affect it, leading to discoloration and splitting.
---
Floating docks offer various suitable options for your waterfront resident or business. If you're looking to add a dock to your home, let us help you find the best option for you. Contact us today to get started.