If you live on the gulf coast, there is no doubt you will want a boat to make the most of your waterfront living experience. How do you know which type of boat is best? Personal preference plays a major role on your decision, but you should also consider where you live (like on the Gulf of Mexico) and what types of water activities you want to accomplish while you're out there.
Related Blog: The Ultimate Guide to Boating in Sarasota, Florida



Prior to purchase, you will need to decide if you are looking for a versatile boat that is able to be used for a wide variety of activities such as water sports, day cruising, overnight cruising, and fishing or if you are looking for a boat with one particular activity in mind.
Let's take a look at the 5 best types of boats for use on the gulf coast waters and what they're great at!


1. Bay Boat
If you are interested in shallow waters, canals, and any other hard-to-reach fishing spots, then a bay boat might be right for you. Bay boats are designed for use in brackish or saltwater and are therefore made of fiberglass.
This type of boat falls in the category of a powerboat and is a popular type of boat for fishing because of its ability to navigate shallow water. Many models even feature a live well.
Boaters have the unique ability to adjust the height of the engine depending on the depth of the water. It is similar to the design of flats boats but has higher sides to withstand rougher waters.
2. Bowrider
Saltwater bowriders are one of the most versatile types of boats available. Their name is derived from trademark seating on the bow of the boat. This style of boat is perfect for all kinds of water activities, including skiing, tubing, and more. It is also perfect for day cruising, spending time with family and friends, and seeing the sights.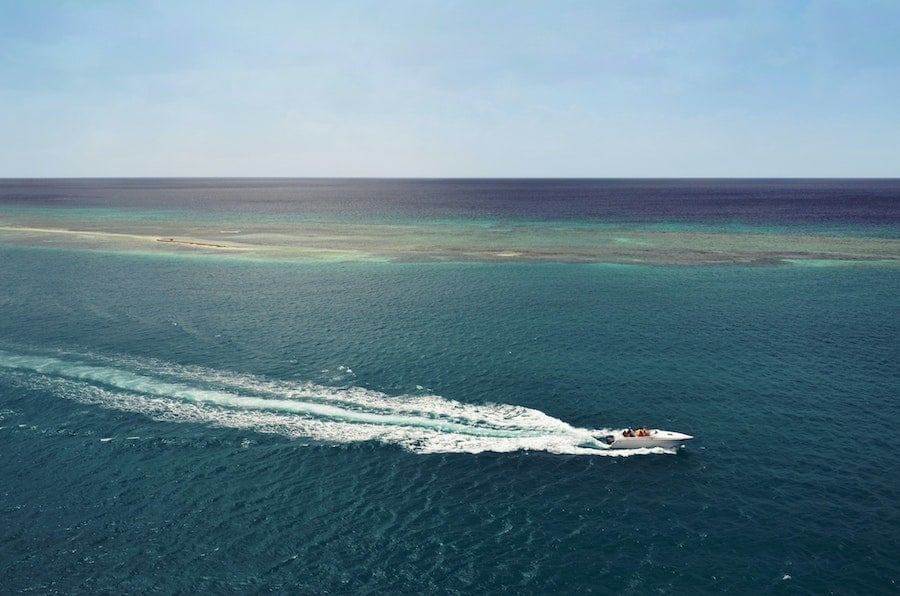 Bowriders typically have room for at least eight passengers, depending on the size of the boat. The boat is driven from a hub in the middle of the boat with additional seating in both the rear and front.
3. Convertible Fishing Boats
Does the sound of offshore fishing and overnight cruising sound appealing to you? If so, convertible fishing boats are a great option. They feature comfortable cabin accommodations for overnight trips.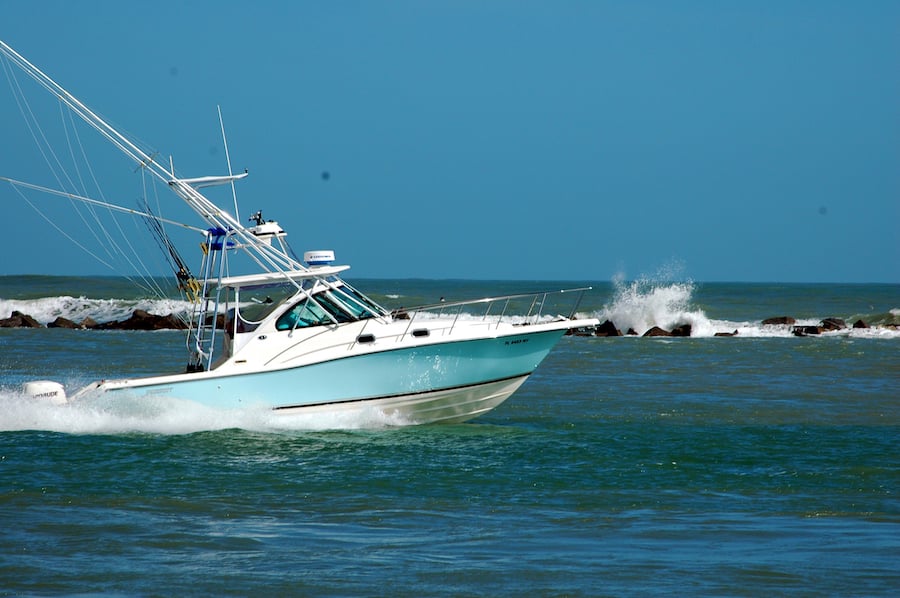 This style of boat typically also has multiple levels that provide plenty of space for those who are actively fishing and those who are just interested in observing. There is plenty of storage space for all of your necessary gear and equipment.
4. Flats Boats
If you are looking for something economical with the ability to navigate waters less than 2 feet in depth, flats boats are a good option. They are very common in coastal waters. The open platform design allows for easy casting and the adjustable engine mount makes it possible to navigate the shallowest of waters.
5. Multi-Hull Power Boat
Multi-hull power boats are extremely versatile and come in either two or three hull designs. The additional hulls offer for a smoother ride and more stability in rougher waters.
This type of boat is perfect for water sports, scuba diving, day cruising, overnight cruising, and saltwater fishing. The extra hulls allow for a larger seating area. Most multi-hull boats can carry up to eight passengers safely.
6. Sail Boats
No matter what oceans you travel to, you're likely to find plenty of picturesque sailboats filling up the waterways of the world. These striking ships come in many shapes and sizes but are easy to recognize thank to their large sails that rise high above the deck.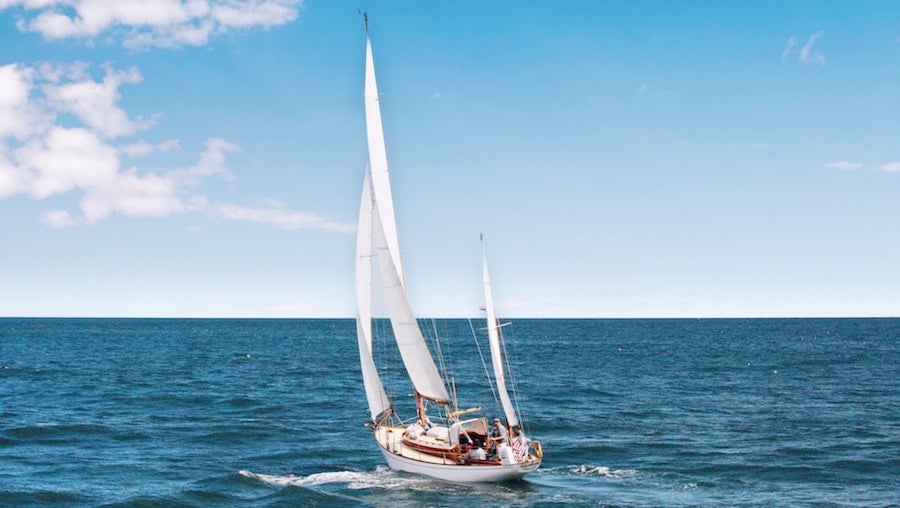 Sailboats make for excellent recreational boats that are very versatile and can make for an incredible day on the water. The only drawback is the experience and knowledge that it takes to operate one. If you're looking for a new skill, a new hobby, and a new challenge, then learning to sail could be exactly what you're looking for and the Gulf of Mexico is a great place for it.
---
Make the Most of Your Experience
The right type of boat can elevate your waterfront living experience on the gulf coast and provide years of endless fun and great memories. The ability to easily access your boat is just as important. Duncan Seawall offers a variety of services to enhance your waterfront living experience including boat lifts so that you can spend more time on the water and less time putting your boat in and out of the water. Contact us today for more information on boat lift installation!