It's never too early to prepare for a hurricane. Although we often get a few days' notice before a hurricane strikes landfall here in Florida, the last thing you want to do is wait until last minute to prepare your waterfront home for severe weather.

Related Blog: The Effects of Heavy Rains on Florida Docks


Here are some ways you can prepare for a hurricane so you're ready if disaster strikes:


Shutters & Window Coverings
If you plan well-enough ahead, you should consider hiring a professional to install quality hurricane shutters to protect your windows against flying debris when the wind picks up. Steel or aluminum installations will give you the greatest protection against objects that are picked up in hurricane-force winds.


As a lower-cost option, you should be sure to have some form of window covering on-hand at a moment's notice. Plywood is often used to board up windows if proper hurricane shutters are not installed; however, a lack of durable material may still leave your windows and home susceptible to greater damage when the hurricane makes landfall.



Power & Light
To err on the side of caution, you should assume every hurricane will knock out your power. If your electricity survives, that's great! However, you should purchase a backup power generator that will supply you with emergency electricity in the event that you're left in the dark for several days.
Be mindful that your power generator will likely be gas-powered. Since you'll likely keep your generator stowed away until an emergency occurs, don't forget to get enough gas to power your machine when the severe storm warnings start pouring in. This mistake can negate the forward-thinking mindset you originally had when you purchased your generators.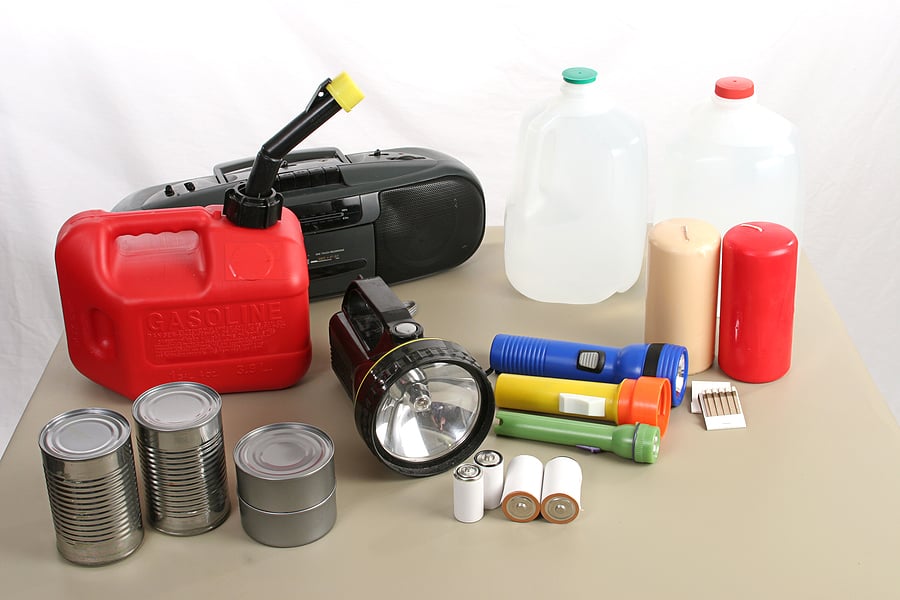 Stock Up On Candles
You should have a hefty assortment of candles and lighters and/or matches ready to grab at any time. Hit the clearance section of your favorite stores throughout the year to create a cost-conscious stockpile of electricity-free light.


Non-Perishable Food
Living in Florida, you should be well-stocked in shelf-stable foods. Rather than heading out into the chaos that comes before a storm, grab a few of the following items whenever you visit the grocery store:
Gallons of Water
Canned Meat
Soup
Dried Pasta
Peanut Butter
Crackers
Cereal
Rice
Jerky
Nuts
---
As a leading marine construction company in Southwest Florida, we can help you plan for hurricanes by installing seawalls, floating docks, and other defenses against rising tides and high winds. Contact us today!