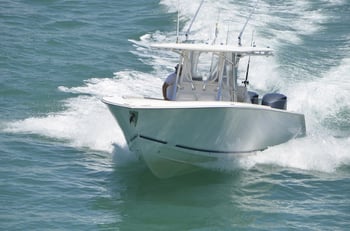 If you own or operate a boat in the state of Florida, it's important to know the boating laws that you need to follow.
Related Blog: Kayaking in Southwest Florida
Registration
Motor­powered boats over 16 feet long must be registered through your local Tax Collector's Office. This must be done within 30 days of purchasing your boat. Your registration certificate needs to be on board your boat whenever it's being operated. You'll also need to prominently display your registration numbers on both sides of the forward half of your boat, above the waterline. The number needs to be in bold block typeface at least three inches high, in a color that contrasts with the hull. You'll receive a decal that you'll need to display within six inches of the registration numbers on the port (left) side of your boat. This decal needs to be renewed annually.
Safety requirements
The safety devices you'll need depend on the size of your boat. For example, boats 16 to 21 feet in length are required to carry a personal flotation device for each person, as well as one flotation device that can be thrown. Children under six must wear their flotation device when the boat's being operated. Florida boating laws also require most boats to carry a U.S. Coast Guard-­approved B­1 fire extinguisher. You'll also need a whistle or other sound-­producing device. If you're boating on the high seas or coastal waters, you'll need to carry a visual distress signal.
Boat operators under age 22
Boating laws require operators age 21 and younger need to take and pass an approved boating safety course before they can operate a boat with a 10 ­horsepower or higher motor.
Speed restrictions
If you're in an "Idle Speed – No Wake" posted zone, you'll need to be at the lowest minimum speed that lets your boat maintain headway and steerage way. If you're in a "Slow Down – Minimum Wake" zone, you need to be off plane and settled in the water. Your wake can't create a hazard for other vessels.
Boating under the influence
It's illegal to operate a boat in Florida while you're impaired by alcohol or other drugs. If you're under 21, a blood­ alcohol level .02 or higher is over the limit, and if you're over 21, the limit is .08 and above.
Contact us for more information about boating laws, or to plan a dock, seawall, or other boating­ related project.