Sarasota is a tropical oasis with endless views of shimmering water and clear, blue skies. Residents and visitors who enjoy the water for fishing, boating, swimming and other recreational activities appreciate the benefits of high ­quality docks and boat lifts in Sarasota. Explore the beauty of these stunning aerial shots over Florida waters.
Related Blog: Dock Lighting Projects in Tampa, Sarasota and Venice

Bay Island Park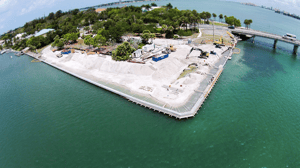 Although the park is incomplete in this shot, the construction of the seawall and future dock reveals the future of enjoyable waterside adventures.

Bradenton Fishing Pier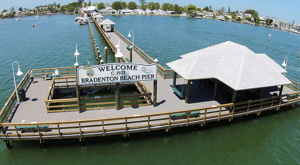 Fishing is a year­ round pleasure in Florida and the Bradenton Fishing Pier is the ideal spot to cast a line and spend an hour or an entire day reeling in the local catch. There's ample room for fishing along the pier and a large deck platform with easy access to deeper water and expansive views.

Beyond a boat lift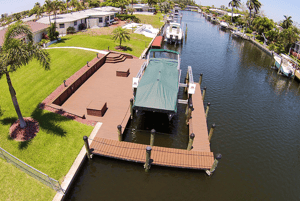 A boat lift from Duncan Seawall provides safety for any boat, and surrounding that lift with a dock on three sides gives convenient boat access for maintenance. Combining docks and boat lifts in Sarasota in this way fulfills every water­ lovers dream.

Boca Grande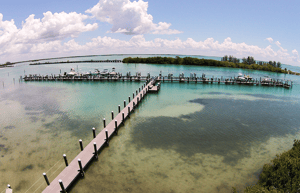 The Village of Boca Grande, located on the lush barrier island of Gasparilla, is the perfect spot for docks and boat lifts. The multiple docks and boat lifts in this aerial shot provide quick access to pleasure boating and fishing.

Blackburn Point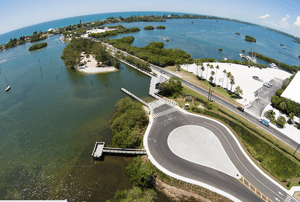 For those without a waterside residence, the boat launch at Blackburn Point provides the ideal location to get out into the water or cast a line off the nearby dock.

Pristine protection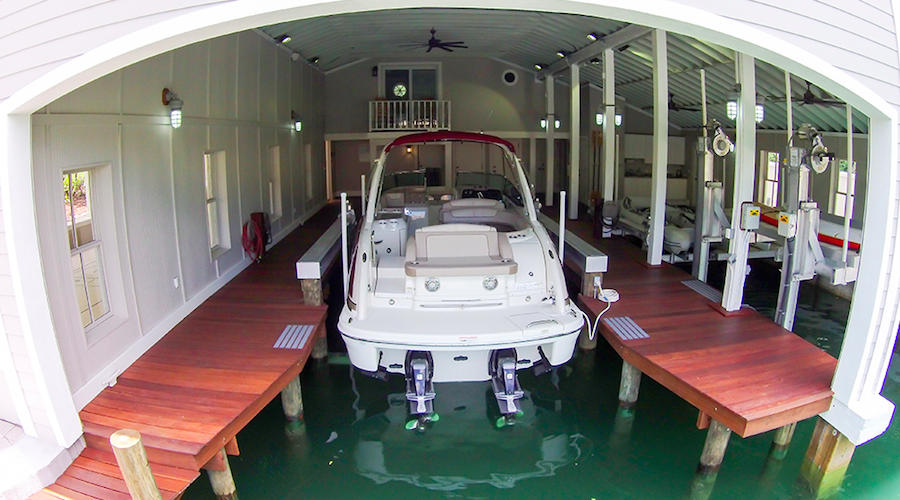 Covered boat docks and lifts in Sarasota provide optimum protection for boats. This waterside garage creates a pristine, functional addition to their waterside property.

Landscape enhancement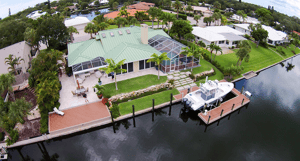 With waterside property, incorporating the dock into the landscaping enhances the view for homeowners and boaters passing by. The three­ sided dock at this residence extends the beauty of the landscaping and has a coordinating waterside deck located nearby.

Mt. Vernon Condos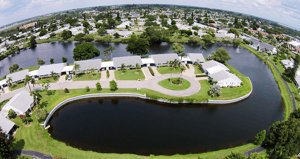 Sometimes being on the water without a dock can be enough as shown in this shot of the beautifully constructed seawall at Mt. Vernon Condos.

Sailing serenity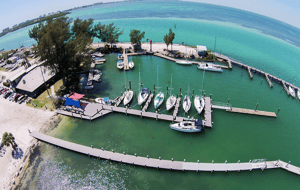 Docks stretching far out into the clear waters of Sarasota create the ideal home for the Sarasota Sailing Squadron. Warm winds carry sailors out into the beauty of Florida's waters.

Tidewater Preserve Marina

Calm Florida waters surround this expansive dock conveniently located near a residential community of water enthusiasts.
Check out even more pictures of Duncan projects by clicking on the link to our drone gallery below!