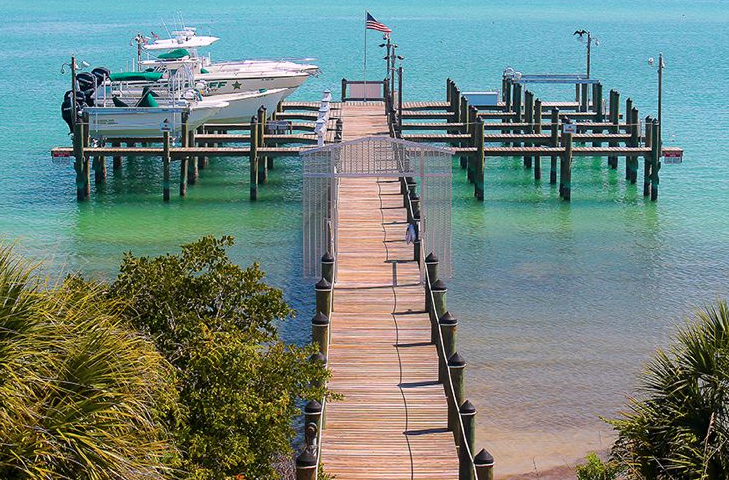 When you live by the water on the West Coast of Florida, having your dream dock provides easy access to the view and recreation of the water. Whether you simply want a dock to sit by the water, swim from or tie your boat to, quality construction ensures that you never miss a moment of beautiful Florida weather. Duncan Seawall, Dock & Boat Lift has been in business since 1979 and has the experience and knowledge to build your dream dock.

Related Blog: Five Common Frequently Asked Questions Asked About Your New Marine Dock
Materials
There are a variety of materials available for building your dream dock including marine grade pressure treated wood, composite decking and hardwood. Whatever material you choose, research the maintenance it requires and how well it withstands the heat and moisture of Florida weather. Composite materials require less maintenance, but you may prefer the look of real wood. Duncan uses marine grade pressure treated pilings set to a minimum of 6 feet into the bay bottom and marine grade pressure treated timbers for the substructure of our decks to ensure stability and longevity.
Configuration
Choosing the layout for your dream dock is one of the most enjoyable parts of the process as you can customize the configuration to your exact needs. You can select a standard access and terminal dock for your boat or personal watercraft or design something that fits neatly around your boat and/or boatlift. Add on a floating platform for easier swimming or fishing access. That way everyone has convenient access to what they love about Florida waters.
Customization
To fully enjoy your dream deck, you can customize it with accessories such as benches, retractable ladders, and railings available in a number of materials. For maximum safety and security, you can have a picket railing that helps prevent falling into the water. Other options are open split rail, rope or cable railing for an unobstructed water view. You can also add on a pivoting aluminum kayak ramp with railing so you can easily access your watercraft for a paddle through canal waters. Duncan can create custom carpentry additions such as benches and floating docks out of the material of your choice.
Living on the water in Sarasota, Manatee or Charlotte County, Florida provides beautiful views of the tropical skies and waters and a custom-built dream dock by Duncan Seawall Dock & Boat Lift gives easy access to all your favorite water activities.