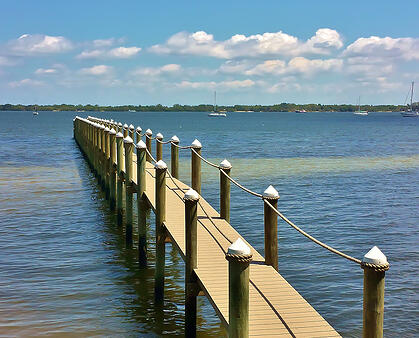 Delivering a quality product and customer service are just a few of Duncan Seawall's priorities. We received this great review from a great client about their recent dock construction. You can also read more about our dock construction, accessories, and view our gallery here.
Related Blog: 6 Common Questions Answered About Your New Boat Lift
"To The Duncan Seawall Team:
We want to thank you all for the wonderful work you have done building our new dock, taking care of repairs on the exsisting structures, building custom benches on the dock, etc. during the past several months. I also should include the great job your team did on dredging our canal a couple of years ago.
I have no addressed this letter to any one individual, because it seems to us that everyone from Duncan with whom we have had contact has been so amazingly helpful to us. So we wanted to include you all in this letter.
It is such a pleasure to work with such professional and helpful people. Thank you very much for all you have done."